Tomek Ogrodowczyk was one of the World's most oustanding producers of nature film and a continuator of Łódź educational film tradition created by great Włodzimierz Puchalski. He was a one man band: director, cameraman, sound recordist, editor and screenwriter. I saw a few of his delightful films thrilling by extraordinary camerawork.
Without passion this level of filming would be unavailable. I liked to listen his lectures during conferences and to talk with him, because every meeting with Tomek was giving me a part of his enthusiasm which he liked to share with other people .
Tomek is not anymore with us.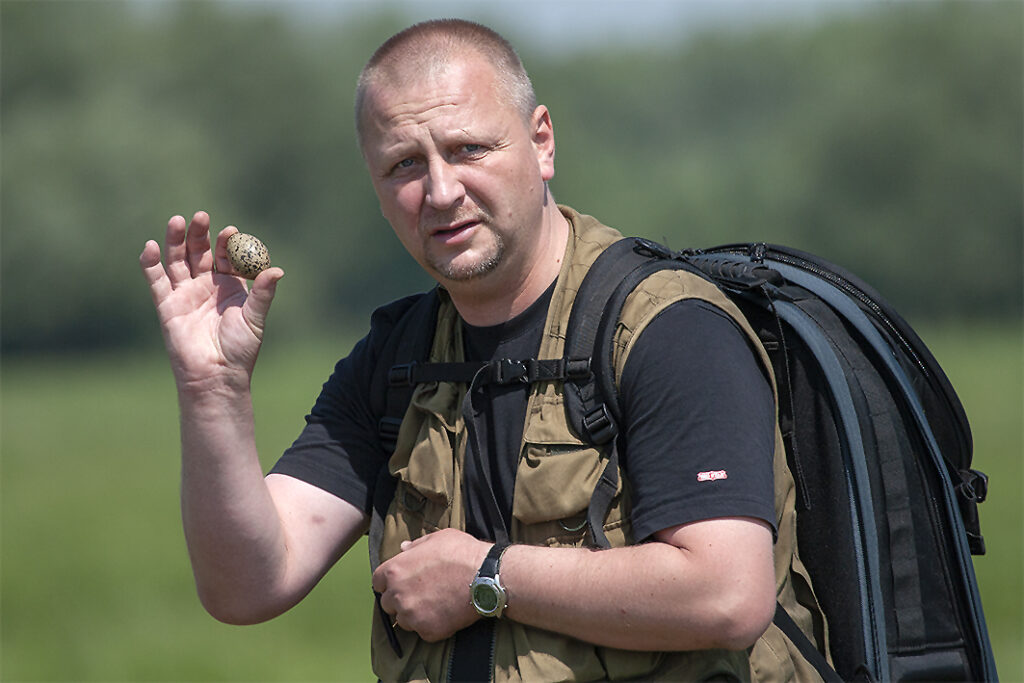 I recommend you to read the beautiful story of Ela Trzonek about working in the Forest Film Studio, which Tomasz Ogrodowczyk has managed last years.
---
FORESTERS WITH PASSION FOR FILMING
Friday, just before the end of work. Tomek Ogrodowczyk storms in (the word 'storms' seems to be adequate in the circumstances, because he makes a lot of noise).
"I'm telling you it was incredible", he says and continues, "Three hours in the marshes, but it was worthy it. I've seen a lot of leks in my life, but it's difficult to describe what was happening at that one".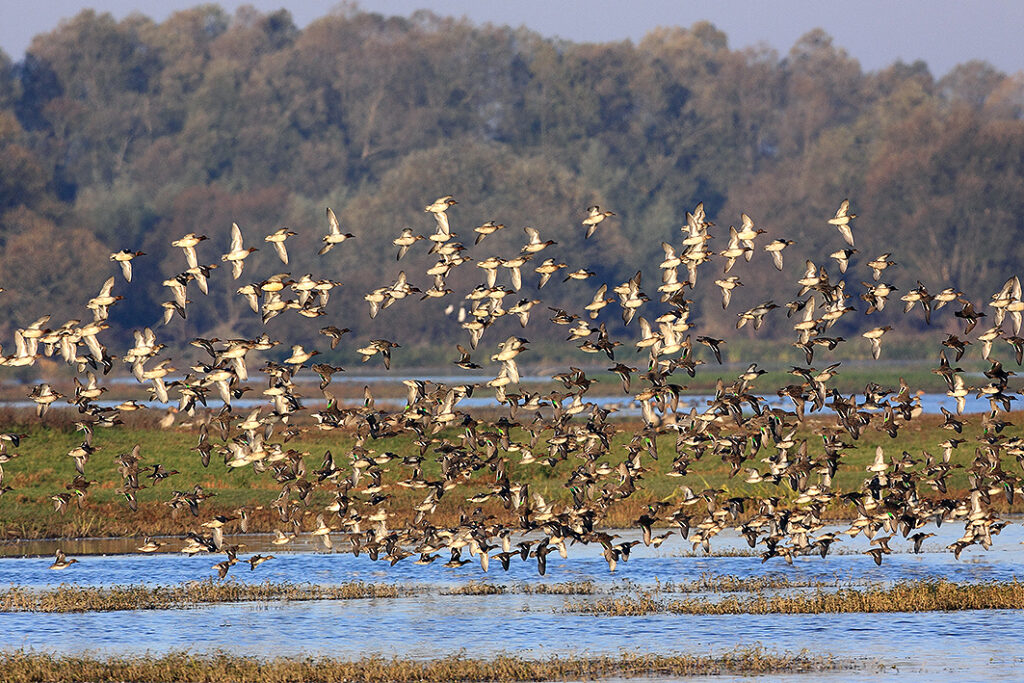 Tomek and Michał Ogrodowczyk were filming great snipes, mid-size migratory birds belonging to family Scolopacidae (order Charadriiformes). The birds have a heavy build, extensively barred underparts, the rows of black, white lines across the rufous wing coverts, and long and strong beaks. The species is rather rare in Poland and extremely difficult to see, because it can camouflage very well in vast, inaccessible bogs, which are their natural habitat. One needs a lot of persistence and patience to catch a glimpse of them in the wild. Our colleagues managed to film the birds at the Bobrzański Bogs.
"We got there at around four p.m. We spent an hour and a half in mud and water up to the thigh, but managed to film a lek. The best show was at dusk when we actually had to stop filming. It was dark and then they started to produce a variety of rattles and clicks, standing erect with their chests puffed and tails fanned. We were getting goose bumps. Something inexplicable. We were hiding, sitting on our stools in the water, all wet with numb legs, but totally enchanted by the spectacle. At some point I realized that we still would have to go back home through the bogs. We left our hiding place at nine p.m. I had a short crisis right after I had lost all my energy, but I quickly regained both strength and confidence. We got to our car at eleven. On Monday we're going to show you the film, but now l'm going home. See you"!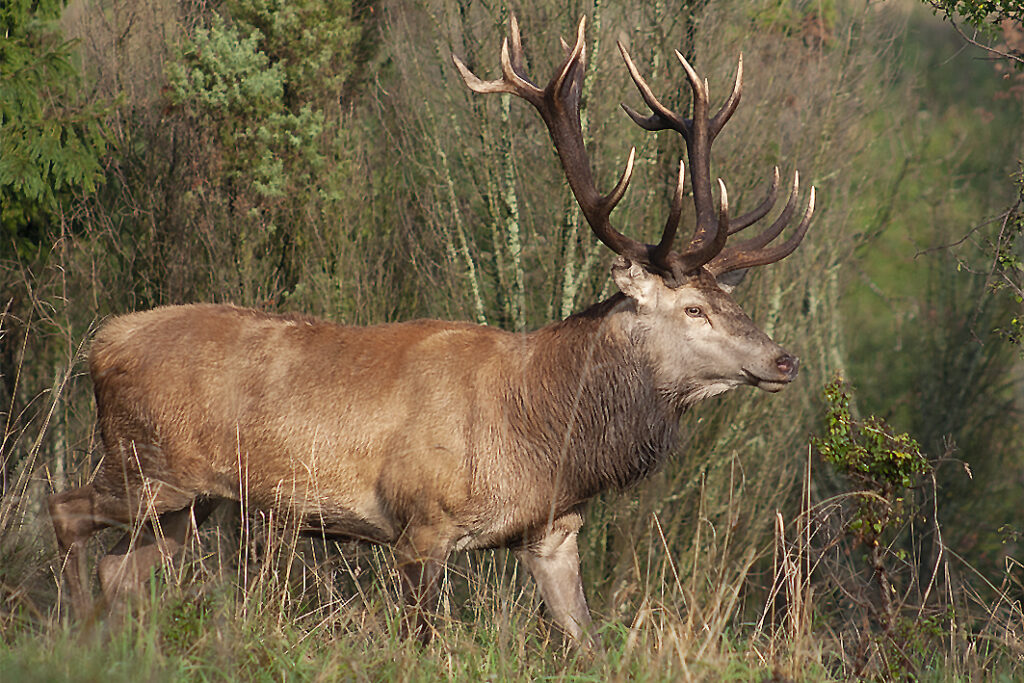 Michał did not show up on Monday, because he got ill. The shots of the great snipe during the breeding season were impressive. Before viewing the material, Tomek played for us the recorded sounds that the lek made. The warbling, which resembled the sound of icicles chattering together, clicks, and whistles, which made you believe that it was a group of small, inconspic uous birds rather than that of large puffed up males, which we could later see.
Viewing pictures in a group is a common practice. We do it every time after our colleagues come back from a setting. We stop regular activities, sit down together, and watch the film they brought, commenting on what we see. Together, we discover the beauty of nature and the behavior of wild animals. For the camera operators it is just a reminder of what they have already seen or witnessed – for me it's a totally new experience, things that I can watch only on tape. I'm a little envious of their going into the field and watching wildlife in person. Each year seems to be like the previous, but always full of excitement and bringing something new.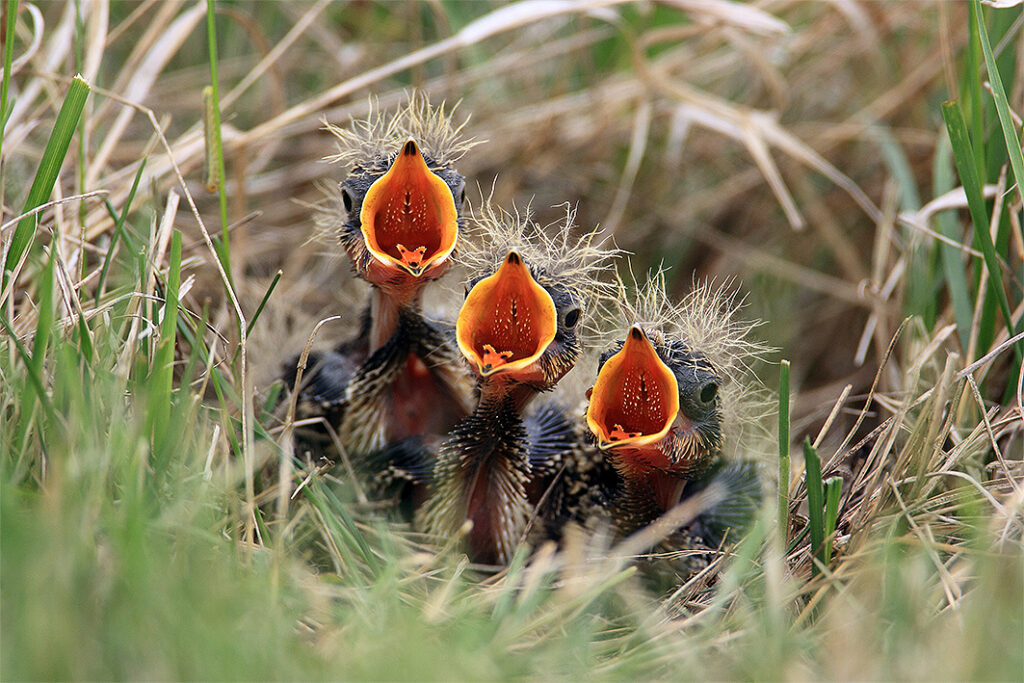 Spring produces new life – blooming undergrowth, birds building their nests, courtships, and mating, but for camera operators of the Center for Development and Implementation of the State Forests in Bedoń it is the time of extensive work.
In the winter the boys wait impatiently for the moment when they can go out and start preparing their hiding places, so that they can film nature among the trees. The lookouts have to be ready for the end of February, which is the time when the first cranes arrive. Our cameras will tract them in the alder trees when they build their nests and hatch. It is also a good time to watch bean geese and great white-fronted geese, which visit Poland on their way to Russia and Scandinavia.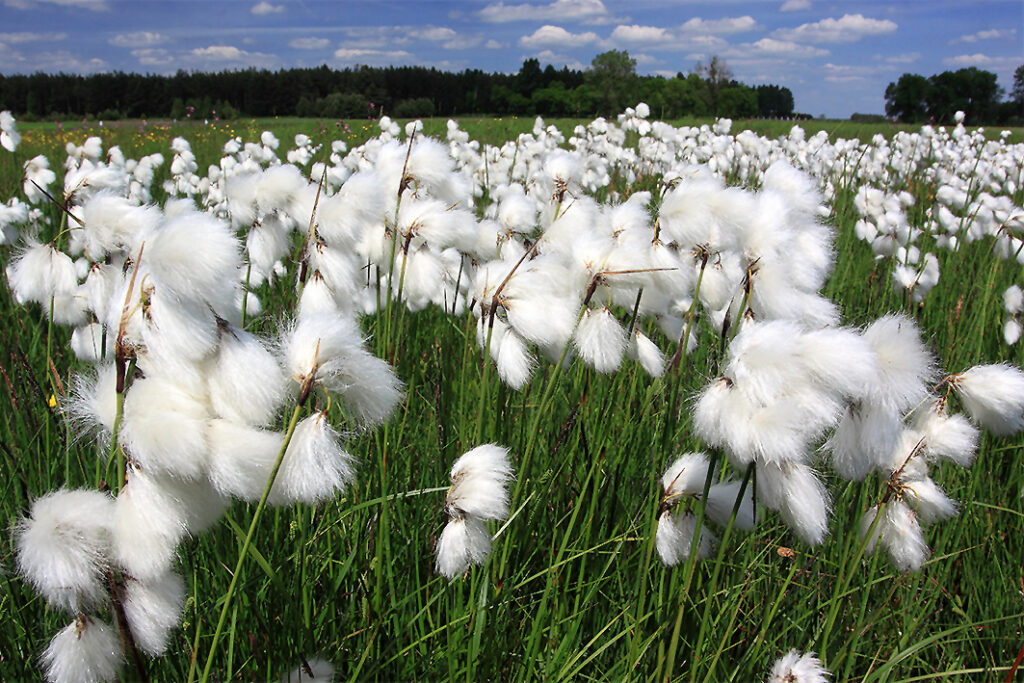 What else can we film this year? We keep calling our friends all over Poland, asking for some interesting information. Then, the production staff of the Forest Film Studio go hunting for interesting setting.
Summers usually don't bring a lot of work, but it's still the time when meadows and clearings shimmer with different colors – the redness of poppies or the purple of ragged robins. The fall will always provide a plentitude of experiences at the moose and deer rutting grounds.
Winters in the forest tend to be nice. The trees wearing snow hats, frosted boughs of the spruce and birch trees, water in the creak trickling through icy crevasses. Recently, we haven't had a good winter, which we, of course, miss.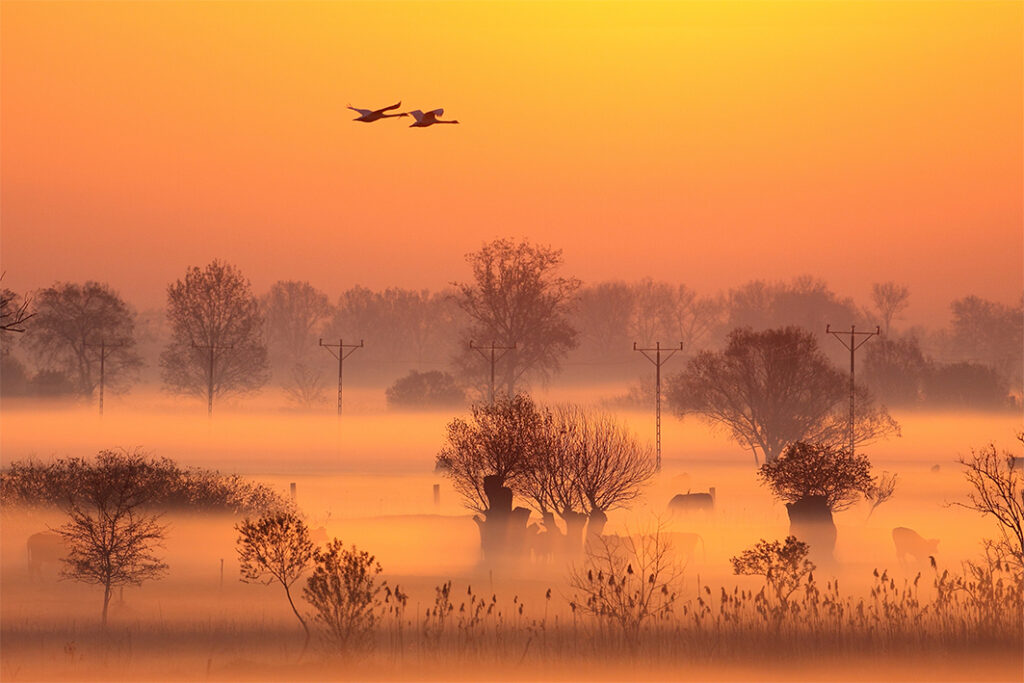 The end of the year, especially November and December, involves the final touches on our productions – editing, soundtrack, or different language versions. We need to finish the films so they are ready and available in the new year. Sometimes, however, things don't go the way we would like them to go.
Sławek Skupiński, our plant and forest type expert, was a bit nervous. The editing of a film about various forest types was taking too long. The material turned out to be incomplete and we needed to film a number of different plants, which were typical of each particular forest type. Sławek looked at film rolls, trying to find the missing species on previously recorded tapes. Having a plant encyclopedia in front of him, he would ask:
"Is this lamiastrum galeobdolon (Human's Pride)"?
"No, it's not", answered Tomek and added "It has really strange flowers. It might be Melittis melissophyllum (Bastard Balm). What do you think"?
"I think, it's not", responds Stawek with some doubt in his voice.
"We'll check it on the Internet. You see! You were right. This one has already shed blossom, but the foliage is the same."
"We have a very interesting butterfly here. Is this Common Blue"?
"I think, it's some other kind, perhaps Adonis Blue. Check it out just in case"!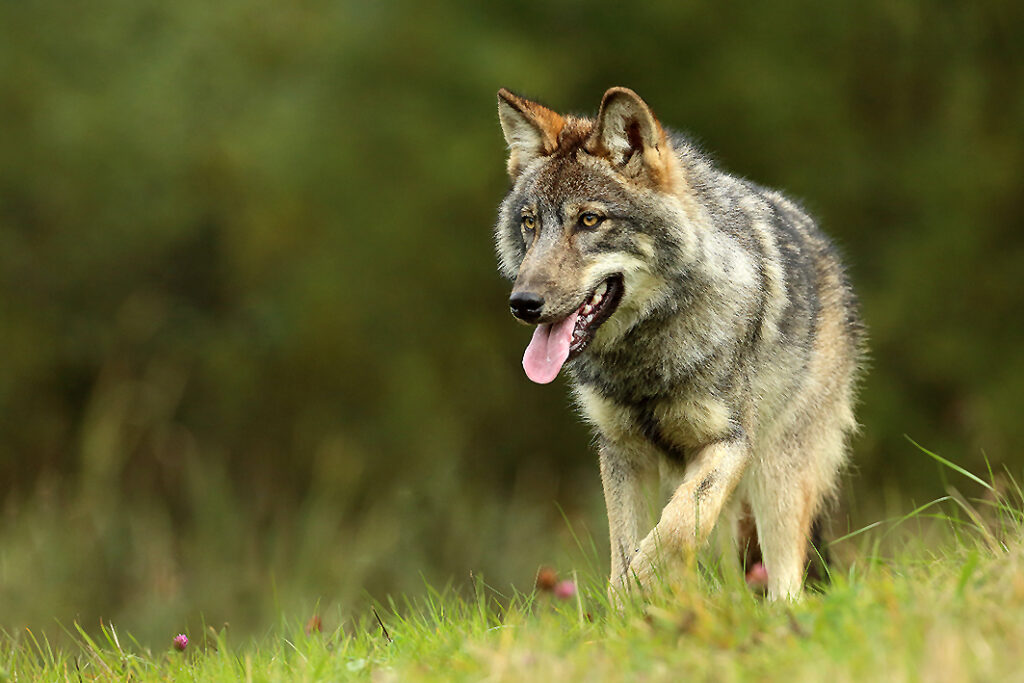 That is the type of dialogue that a potential customer coming to Bedoń may overhear when buying film and audio CDs directly at the source. Meantime, Michał is designing graphics for a new cover. Each new cover is better than the previous one, displaying beautiful pictures, intensity of colors, and wonderful composition. They make our films stick out from the crowd, which is a good selling point.
Our work requires a lot of knowledge of biology, botany, film, and film editing and graphics. It is necessary if one wants to gather all the materials and put them together into an interesting film. This is the reason why our cameramen have experience and hold diplomas in forestry and film making.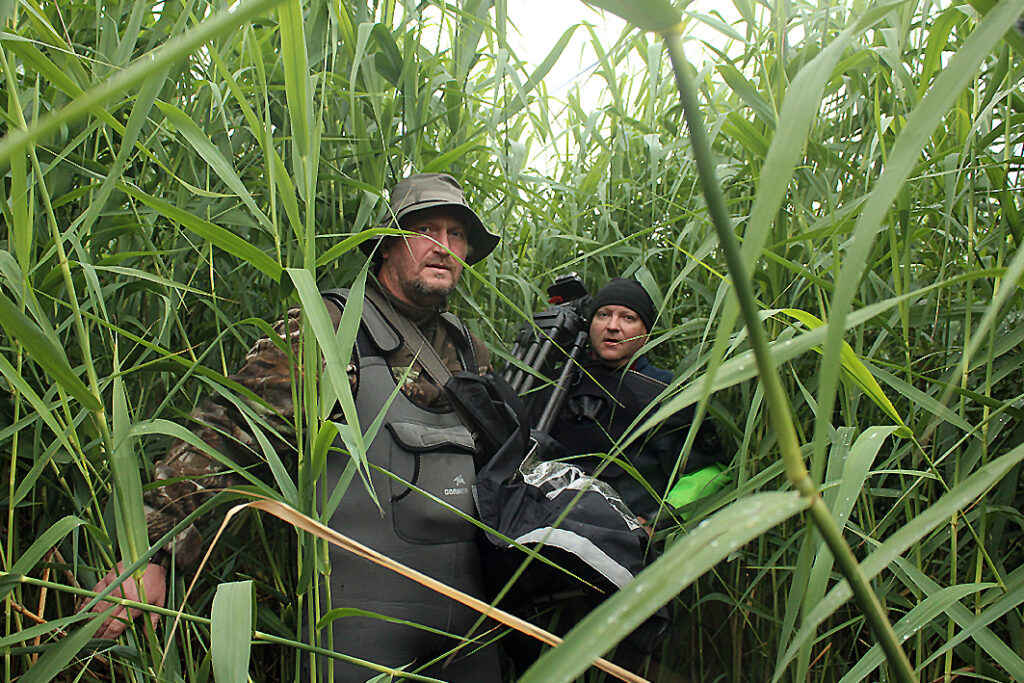 Knowledge is a basis for every type of activity, but the most important aspect is to have passion for what you want to do. Films and audio CD have won a lot of awards both at home and abroad.
The films have also educational value, which has been attested by a number of experts. Twelve movies including the five audio CDs have been listed by the Ministry of Education as teaching aids. They are encouraged to be used by teachers and trainers.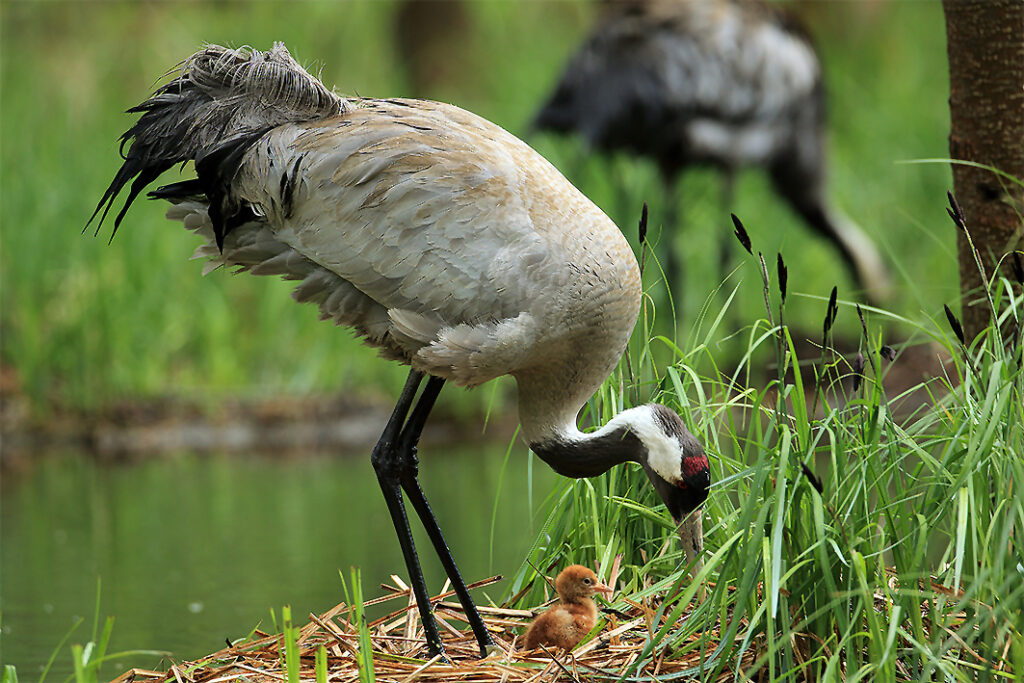 All these achievements wouldn't have been possible if it wasn't for honest, pleasurable work and the willingness to discover new things and rediscover the old ones. We know that what we do is important and much needed. This approach to work is best illustrated by the words of Tomasz and Michał Ogrodowczyk in the documentary "Moczary i uroczyska": "It's a wonderful, one-of-a-kind experience to sleep in the forest, to see and hear a flock of cranes in the wetlands. The sound of flying cranes have a special meaning – in the spring it gives people strength and hope and in the fall it fills our hearts with sadness".
The Ogrodowczyk brothers are cameramen, who recorded the departure of cranes. The birds came in hundreds and stayed overnight at the Wielkopolska Marshes. Each filming is a great adventure for the Forest Film Studio operators. There are a lot of emotions involved. They have been filming cranes for years, but each time the birds show new behaviors and dazzle them with their beauty.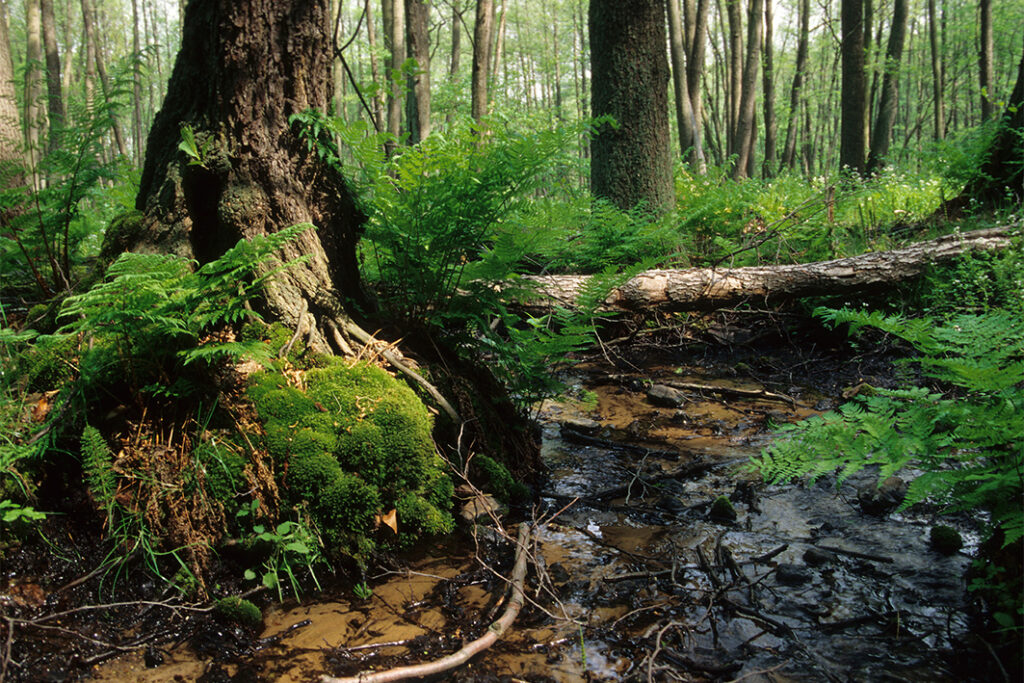 Apart from knowledge and passion, one also needs a good equipment. When the Forest Film Studio was founded in June of 1988, we shot movies, using Bolex camera and light-sensitive tapes. Later, we used Super-VHS technology, and finally we switched to BetaCam. Our camera operators also use digital cameras and currently start working on HD equipment. We have had a professional editing station, which allows us to make productions of the highest quality.
The high quality of our films drew the attention of Polonia TV and TVP Łódź. The TVP broadcast allowed us to present ourselves to the broad public.
Elżbieta Trzonek
Forest Film Studio in Bedon
translation: Andrew Osóbka
Foresters with passion for filming