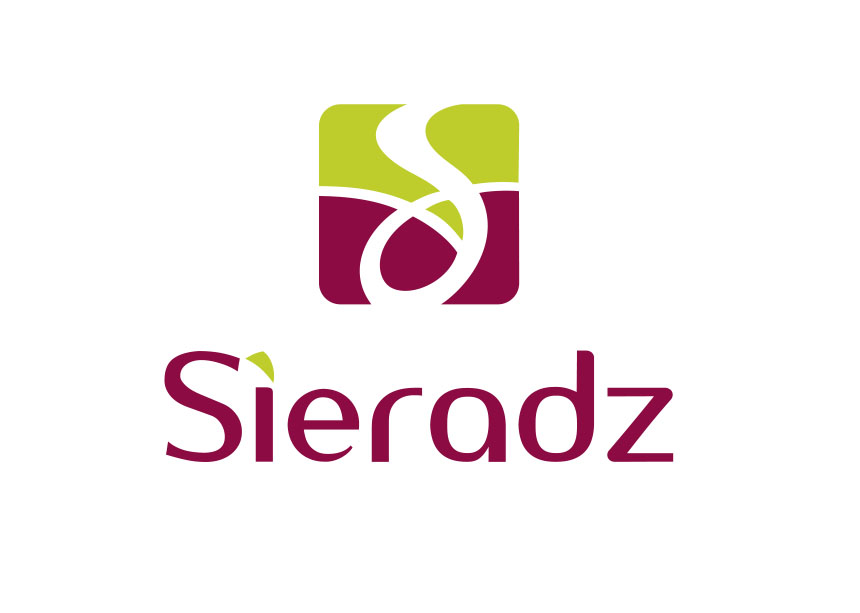 COCO CHANEL OR ANTOINE
Who are the better fashion experts than the French who dictate their trends to the rest of the world for centuries, and posses an absolute power in many areas of the fashion industry? There are several French fashion designers worth of mentioning but everyone could immediately name Coco Chanel, who is a French icon that has become the symbol of elegance and beauty in the twentieth century. Starting this exceptional story of Antoine, I would like to quote the words of the sophisticated and demanding French, who concluded that he was as great as Coco Chanel, because like her, he has created the modern woman… Why the city of Sieradz (Poland) is so proud of Antoine de Paris? Because the greatest hairdresser of the twentieth century was born and died in Sieradz.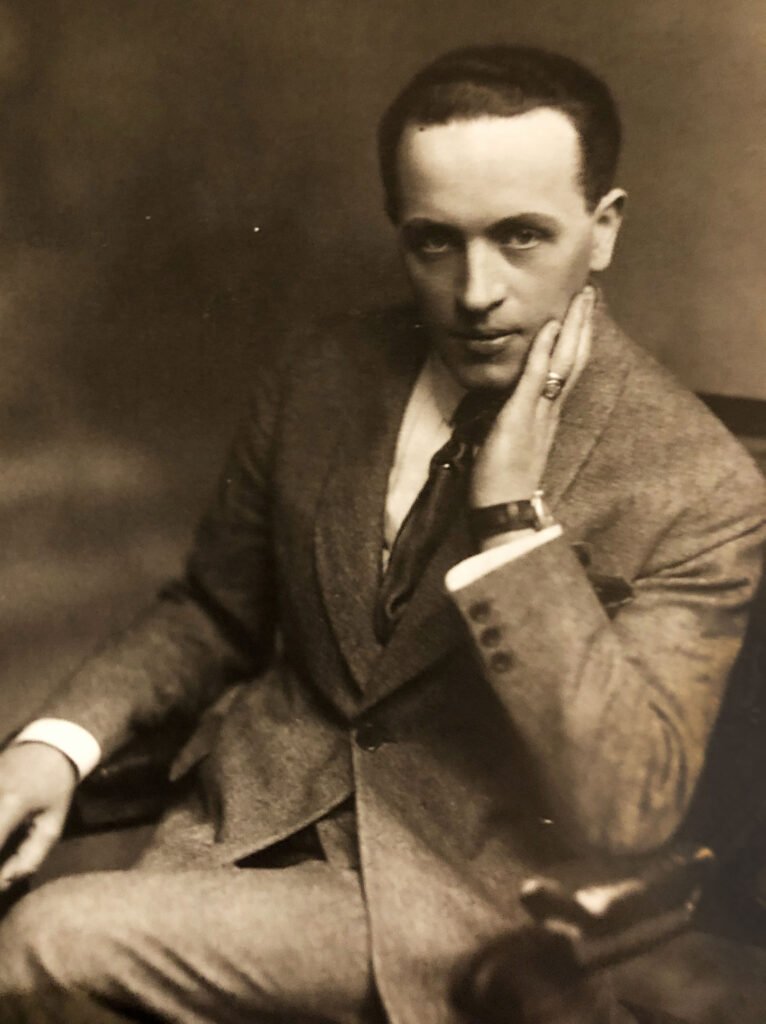 Antoni Cierplikowski was born in 1884 in Sieradz to the family of a poor shoemaker. As early as in his childhood he was interested in hairdressing, often tinkering with his younger sister's hair, curling it and strengthening with honey. As a teenager he was an assistant at his uncle's hairdressing studio in Łódź. Some day when his alcohol indulging uncle was indisposed, he did the hair of a wealthy manufacturer's wife. "Antoni, you should be in Paris!" yelled the excited woman, who was delighted with his talent. This was why the simple, poor boy decided to set off to conquer the world…
In Paris he found a job at a wig maker's, which was located in a cellar beneath a hairdresser's. Another occasion presented itself to show his talent. On St. Catherine's Day all women wanted to have beautiful hair. The owner of the hairdressing salon asked the young apprentice to help him. His skills and ideas made a great impression of the clients. From that moment on he started to build his image as Antoine, becoming one of the most popular hairdressers in Paris. He didn't have to wait long for his first real success: hair wrapped into the shape of a hat. He worked for 10-12 hours a day, showing his great talent to the public.
The year 1909 turned to be the key year in his career, in which he bravely cut Eve Lavalliere's hair, a 37-years-old actress who was preparing for her role as a teenager. The short boyis hairdo was a real shock to the public, feeding the media appetite.
Entire Paris went crazy with delight. The women loved antoine and wanted to have their hair cut only by him, because he was a genius. Drawing his inspirations from paintings, sculptures or history, he could conjure up real pieces of art on the heads of some of his female clients and suggest simple but elegant hairstyles for others.
In his Paris salon designed by his great friend, Kawery Dunikowski, he was the first to use hairdryer and spray. He was also a pioneer of hair dyeing. Antoine treated his work very seriously: he was always impeccably dressed, wearing a white shirt, a bowtie, and a blue tailcoat.
He cut the hair of the world's élite, designed costumes, hats, and wigs for theaters, shows and operas. Antoine created the famous hairstyle of Josephine Baker, encompassing her face with the rings of hair, featured on the cover of Vogue, which was the first picture of a black woman every printed in that magazine. The press wouldn't stop writing about him, while he wouldn't stop to deliver more sensations for years. Antoine cuts the women's hair short! read the headlines of the popular magazines. Antoine builds a glass house in Paris; he sleeps in a coffin; Antoine is a hairstylist of the stars; Antoine cuts hair of six queens! Like a typical artist, he was eccentric. He could walk with blue hair and a dyed greyhound in the Bois de Boulogne in order to draw people's attention, His blue quickly became the world's most fashionable color. The body of his car had a shape of a square salon. He wore a cape. a. white habit, and silver bracelets on his arms and legs.
There wasn't an obstacle he wouldn't overcome. The artist climbed to the top at a rapid speed in order to set new trends in fashion.

In his US salons a bob hair style was promoted, which revolutionized the industry. Antoine was the source of amazement and shock, which brought him a greater amount of fame, For example, at a mass a woman was chastised from the pulpit for cutting her hair short but her husband came in her defense and slapped the priest in the face in public. In Kansas City a demonstration of children was organized protesting against "immoral" hairstyle of their mothers. The incidents regarding the hair were stopped when the first lady Eleanor Roosevelt had her hair cut his style.
During WWII Antoine worked in the USA, at the Hollywood Goldwyn Meyer, which produced such hits as Gone with the Wind and Wizard of Oz at the time. The artist worked with Joan Crawford, Ginger Rogers and Katherine Hepburn. After the war he returned to Paris, where he was a hairdresser of the greatest French stars including Edith Plaf and Brigitte Bardot. He helped to create their stage image. In 1959, Brigitte Bardot had her hair done by Antoine for her famous part in Babette Goes to War.
After the war Antoine became one of the most influential personalities in the world. His multiple interests and artistic talents allowed him to be active in many aspects of cultural life. In 1964 a J.S. Bach Festival was held under his patronage, Antoine's efforts helped to restore the Eglise Saint Eustache, France conferred upon Cierplikowski an Order of the Legion of Honor and honored him with a tomb at the Passy cemetery.
He had never forgotten his roots. In 1965 he came to Poland for a grand opening of the Grand Theater and Xawery Dunikowski Museum. He organized a talent contest for hairdressing apprentices, whose winner, Janusz Szymański (he would become a well known Polish hairdresser in the future) was awarded with a trip to France.
Antoine had never lost contact with his homeland. In 1968 he donated 102 wigs and 14 historical costumes to the Theater Museum in Warsaw. Poland received many pieces from his collection of paintings and sculptures. When at the end of his life he visited Poland, he hovered over Sieradz in his helicopter, throwing down white roses … He abandoned the exquisite life to return to Sieradz permanently in 1971. He was 87 at that time. What did he do in Sieradz? He took care of his garden and flowers. Antoine died on July 5, 1976 at the age of 92. He was buried at the local cemetery; a copy of the statute by his friend Xawery Dunikowski called Fatum stands on his grave.
The story of Antoine is full of coincidences and peculiar circumstances. In fact, people don't know which one of them are true and which were created for the media by Antoine himself. The master also inspired his biographers, who couldn't fully check certain facts about his life. Is that important however, considering the fact that he cut hair of such great artists as Greta Garbo, Isadora Duncan, Edith Piaf, Josephine Baker, Brigitte Bardot, Marlena Dietrich, Pola Negri, Mata Hari, Sarah Bernhardt, Betty Davies, Joan Crawford, Ginger Rogers, Katherine Hepburn, Simone Signoret and many others including members of royal families? Antoine revolutionized fashion and came down to history next to Coco Chanel as the creator of the image of the modern woman.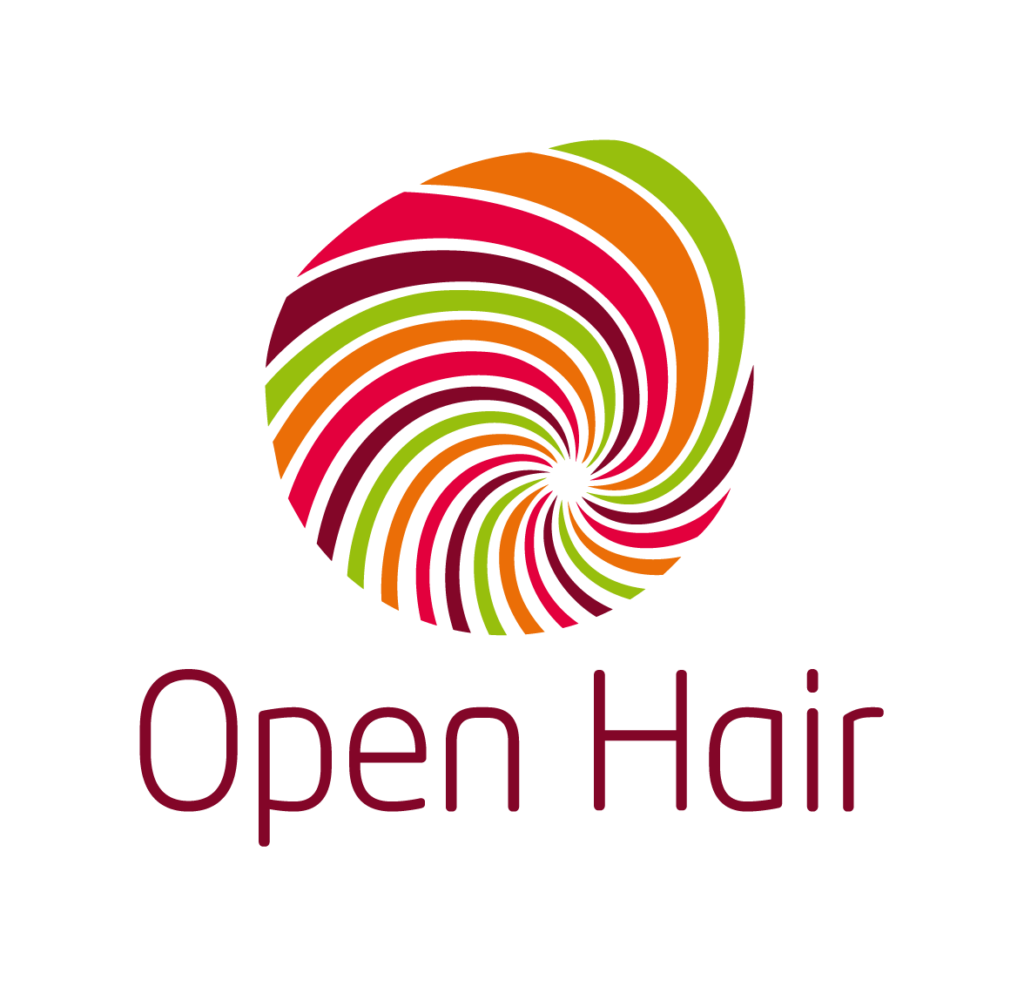 Open Hair Festival
This beautiful innovative approach to Antoine's hairstyling is well alive in the artist's beloved Sieradz, which organizes a courageous and fantastic event in his name.
For 12 years every third weekend of July, hometwown of Antoine organizes a festival which is a homage to a Master. Sieradz Open Hair Festival is a first event in Poland which combines an open air city picnic with a creative hair design as well as a show of hair design. It's a space for experiments, discovering new forms and not conventional approach to spectator. On the one hand glamour beloved by a Master, and on the other hand closeness with a public. That's why during festival we will see fashion shows of the most famous Polish designers: Gosia Baczyńska, Paprocki & Brzozowski and Maciej Zień. Their designs will be presented in the town's promenade, just at public's fingertips. Shows and workshops of hairdressing of noted artists are the essence of Open Hair Festival. Antoine was the one who elevated hairdressing from the craft to the art level. In the past years festival hosted such guests as: Laurent Philippon, stylist of American and French "Vogue" and international pop stars – Mans Zelmerlov, Alvaro Soler and Alphaville.
Festival consists of many parades, performances, exhibitions, concerts and even workshops for children organized in various spots of the city. All events are free and open for public. In the urban space guests can explore exhibitions or join an author session, for example with an Oscar winner, scenographer Allan Starski or Katarzyna Konieczko who designs outfits for Lady Gaga and Jennifer Lopez. This is the World of glamour which fascinated Antoine and now attracts festival's public from all Poland and Europe.
These are three days of celebrations for a Master, who left a small town of Sieradz without knowledge of any foreign language and money, but with a great talent and assiduity which brought him to the top. His success, as often happenes, was accompanied by a yearing for a hometown. Sieradz still remembers about amazing "Antek".